Contact your legislators today:
"Restore STATE CATEGORICAL FUNDING & increase CCC COLA"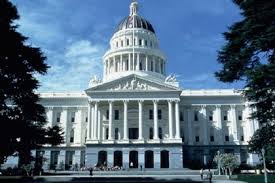 BUDGET CUTS DRASTICALLY IMPACTED CALIFORNIA COMMUNITY COLLEGES DURING THE RECESSION.

♦ Funding for the California Community Colleges was cut $1.5 billion between the 2007-08 and 2011-12 academic years
(PPIC report).
♦ Course offerings statewide were cut by roughly 25 percent due to the five consecutive years of deep budget cuts.
♦ The cuts forced community colleges to ration course offerings and as a direct result,
nearly 500,000 students were shut out of the system.

Source: California Community Colleges Chancellor's Office (CCCCO) Key Facts, updated February 5, 2014.


CATEGORICAL FUNDING

Categorically funded programs are established by the California legislature to provide state mandated minimum standards to support highly specialized student support programs (known as categorical programs) and part-time faculty programs that serve specific campus needs or specific student groups.

Source: California Community College Chancellor's Office (CCCCO) Overview of Categorical Programs for California Community Colleges.

Categorical Program Funding Cut in 2009-10. In response to the state's fiscal condition, the 2009-10 Budget Act reduced ongoing Proposition 98 General Fund support for California Community College's (CCC's) categorical programs by $263 million (37 percent) compared with 2008-09. Of this amount, a total of $181 million (38 percent) was cut from student support categorical programs. Of CCC's eight student support categorical programs, two programs received a base cut of about 50 percent, five programs were cut roughly 40 percent, and one (Financial Aid Administration) received a slight augmentation.

Source: www.lao.ca.gov California Legislative Analyst's Office The 2014-15 Budget: Analysis of the Higher Education Budget.




COLA (Cost-of-Living Adjustment)

The adjustment known as COLA is intended to account for higher cost-of-living and is triggered when inflation goes up. The COLA for community colleges is the percentage change of the Implicit Price Deflator for state and local government purchases of goods and services for the United States, as published by the United States Department of Commerce. Education code section 84750 (e) specifies that community colleges receive the same inflation adjustment as required for school districts. Over the years, COLA for California Community Colleges has been frozen, reduced, or eliminated, making it increasingly difficult to recruit, retain, and reward a teaching corps and staff support to deliver high quality education to our community college students.

Source: California Community College Chancellor's Office (CCCCO) COLA History.